We take pride in our work and make sure our clients come first. But don't just take our word for it. Here's what some of our clients have to say.
"Very friendly, seems to genuinely have my best interest in mind beyond a professional level. I feel like more than just a customer there."
Ervin B., client since 2011
"Just love the personal attention to detail when we have questions or concerns. Also feel like you're looking out for my best interest in coverages and pricing. Thank you!"
Jennifer F., client since 2020
"It has been so easy to get insurance of any kind with Teagle. All I have to do is call amd tell them what I need and they do the work for me. I love it!!"
Jay C., client since 2015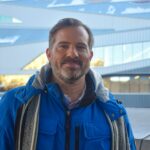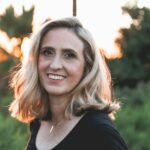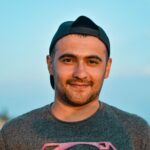 Tonya F.
Very informative pleasant and best prices
Terry E.
You guys have been great!
Anonymous
Always ready to answer any questions and puts clients interest first.
Elizabeth H.
Always willing to help you out and trying to get you the best rate………………. They are the BEST………………………..
Michael W.
Great communication, I feel like ya'll go the extra mile to get me the best rates with the best coverage.
Anthony K.
You all are great with communicating and helping when needed, thank you !
Alfred C.
Thanks for spending your time help me find a good quote on my car insurance
Ellis V.
Agents are very friendly. We had great customer service.
Anonymous
Always great service!
Jeffrey C.
Always friendly, very helpful, and always making sure that our accounts were up to date! They have our back
Anonymous
You guys have always responded to my request in a timely fashion and appreciate your customer service.
Anonymous
Very friendly, Jen is the best, promt response to questions and always has the answers. Jeanell has a great team.
Andrew J.
Enjoyed the friendliness and professionalism that I received. The staff was always working to find me a better policy and rate. Thank u!
Edward W.
Teagle is always prompt with answers to any questions I may have.
William C.
Very responsive help and services I am able to reach a real person not an app to solve my concerns. Thanks
Roland D.
Y'all are super friendly and knowledgeable, and found me a better rate!
Anonymous
Super fast and easy to receive a quote and go over our options
Patricia T.
Keep me informed about cheaper rates.
Chelsea Z.
Jennifer Wright made my switch very quick and easy. It was a huge relief, I was very nervous about what all I needed to do to get that done. She did it and everything was set up correctly I have had no issues and am saving so much money compared to my old insurance. Thank you!!
Terry G.
Great friendly professional service.
Debora A.
Teagle has found me insurance when other said no. Teagle has showed kindness and caring to me. They have found me the lowest price and best insurance for what i need. I like this company and you will to. Give-em a try.
Leslie F.
Our agent, Jennifer Wright, has always been very helpful and responsive whenever we have had any questions.
Anonymous
They are great! They take the time to explain your policy and ensure that you are getting the best deals.
Anonymous
Everyone I've interacted with at Teagle has been responsive, informative, professional, and courteous. I've had consistent great service throughout the years.